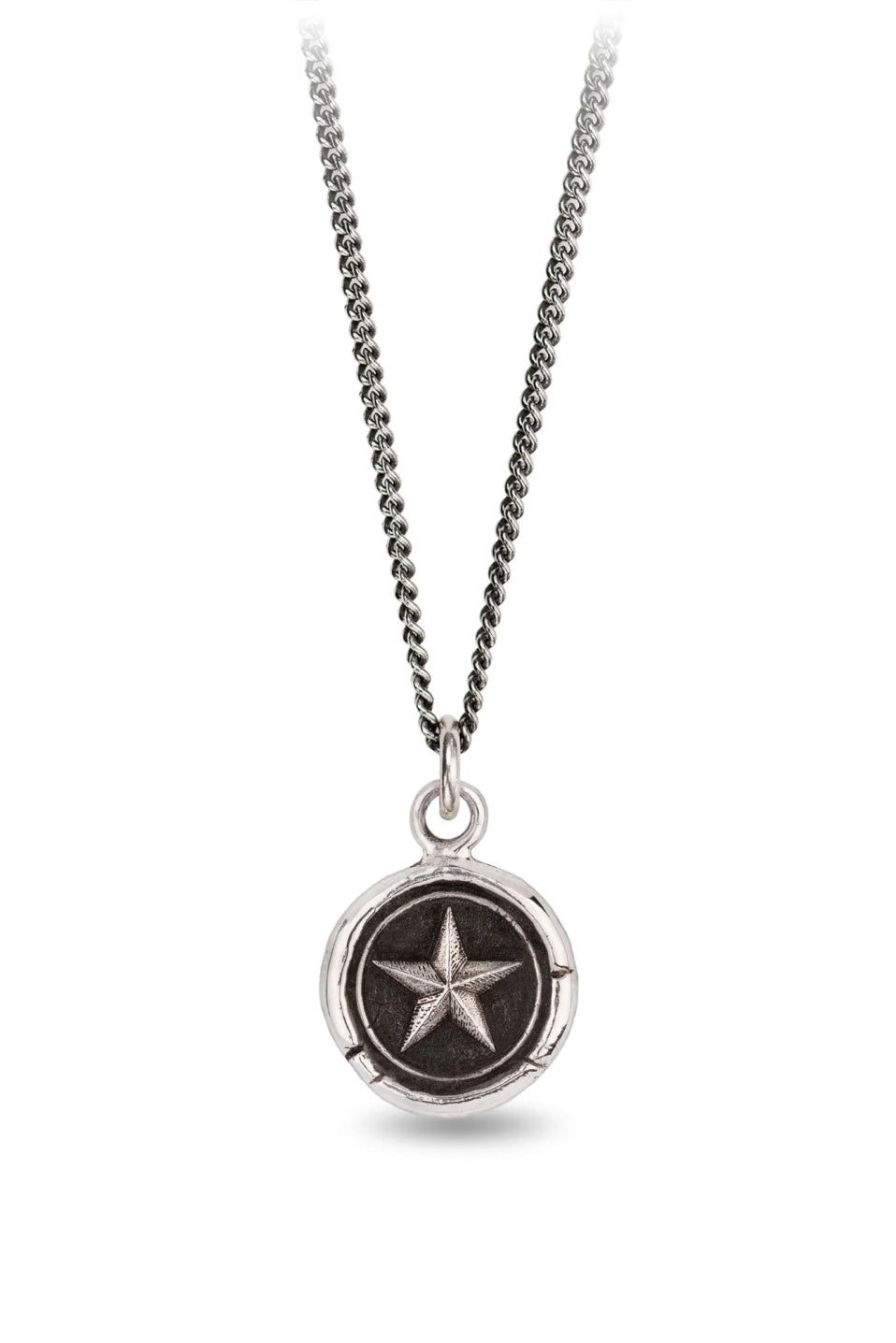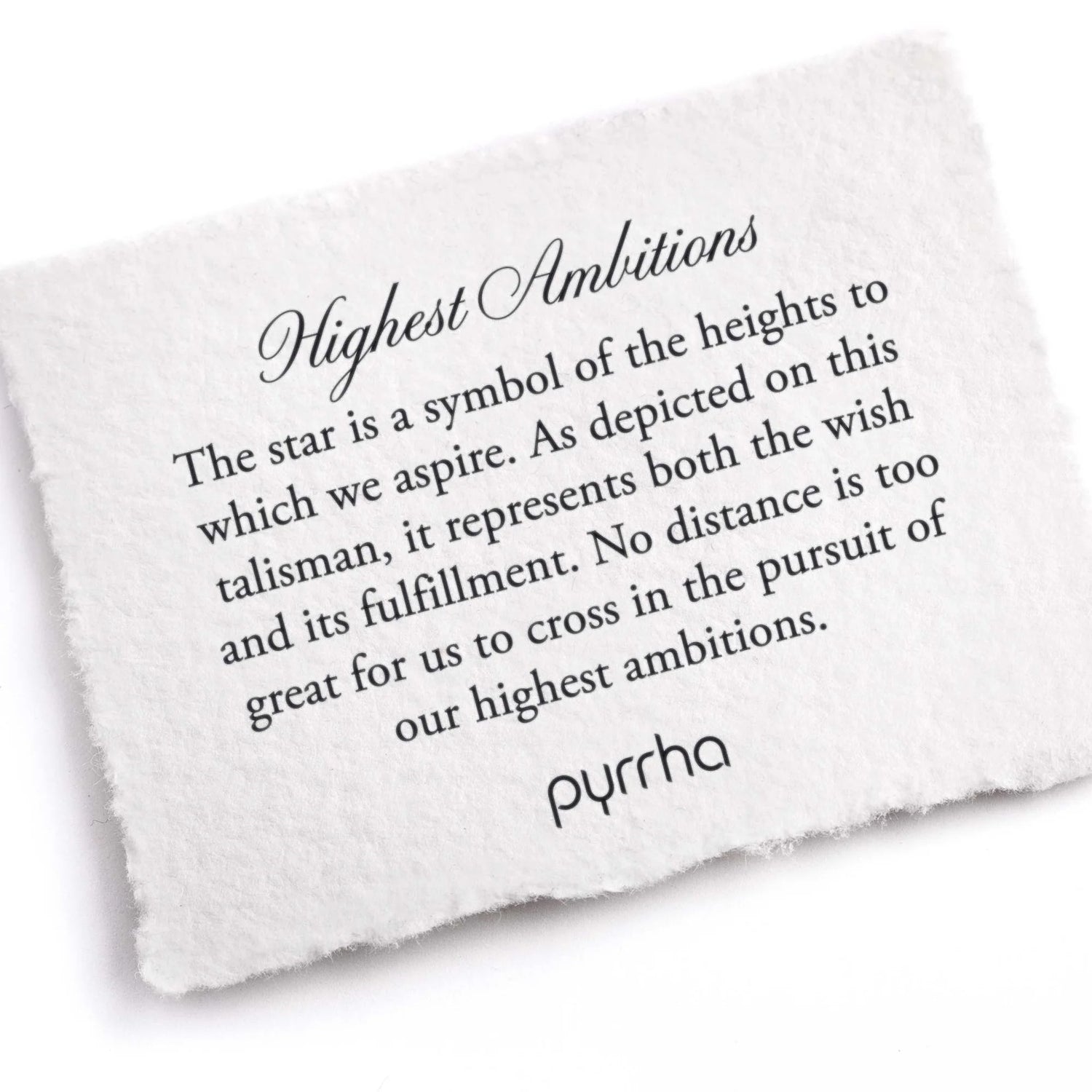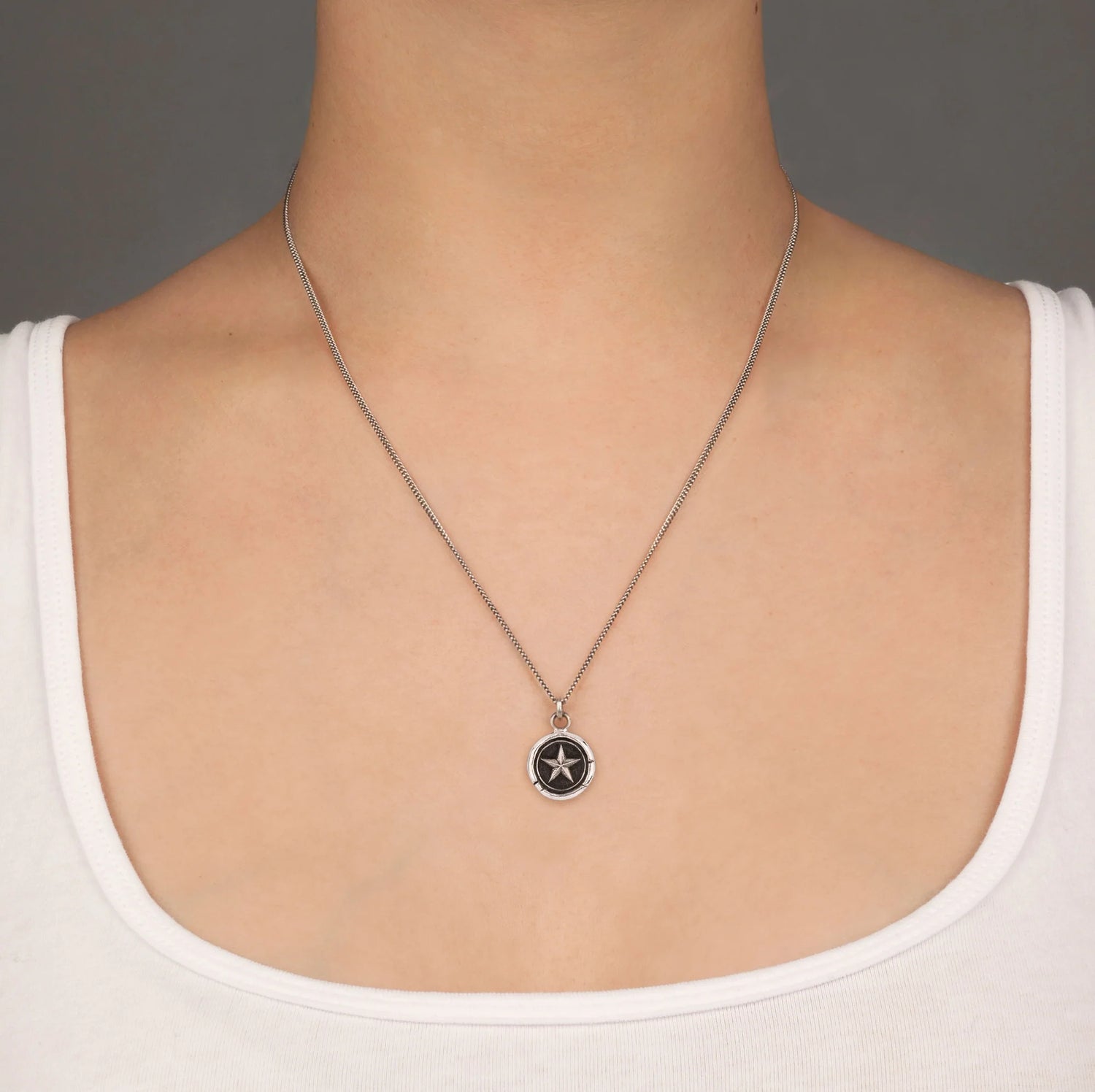 Pyrrha "Highest Ambitions" Talisman 18" Fine Curb Chain (1.5mm)
Regular price
$215.00 CAD
Regular price
Sale price
$215.00 CAD
The star is a symbol of the heights to which we aspire. As depicted on this talisman, it represents both the wish and its fulfillment. No distance is too great for us to cross in the pursuit of our highest ambitions.
The sterling silver talisman hangs on on a sterling silver 18" fine curb chain (1.5 mm) with a Pyrrha branded quality tag. The chain fastens with a lobster clasp.

Pyrrha talismans are cast using authentic wax seals and imagery from the Victorian era. With symbolic meaning culled from heraldry each piece is designed to inspire the wearer.
Each Pyrrha piece comes with a hand torn meaning card, and an unbleached cotton Pyrrha pouch. Pyrrha gift boxes are made from 100% recycled paper.
As a certified carbon-neutral B Corp, Pyrrha is committed to environmental responsibility. Their jewellery is sustainably handcrafted with 100% recycled metals in Vancouver, Canada. 
Talisman measures approx. 21mm x 19mm.
Chain is 18" long, which is a standard length for women
 Talisman measures approx. 15mm x 15mm.
* Fine curb chain measures 1.5mm in width