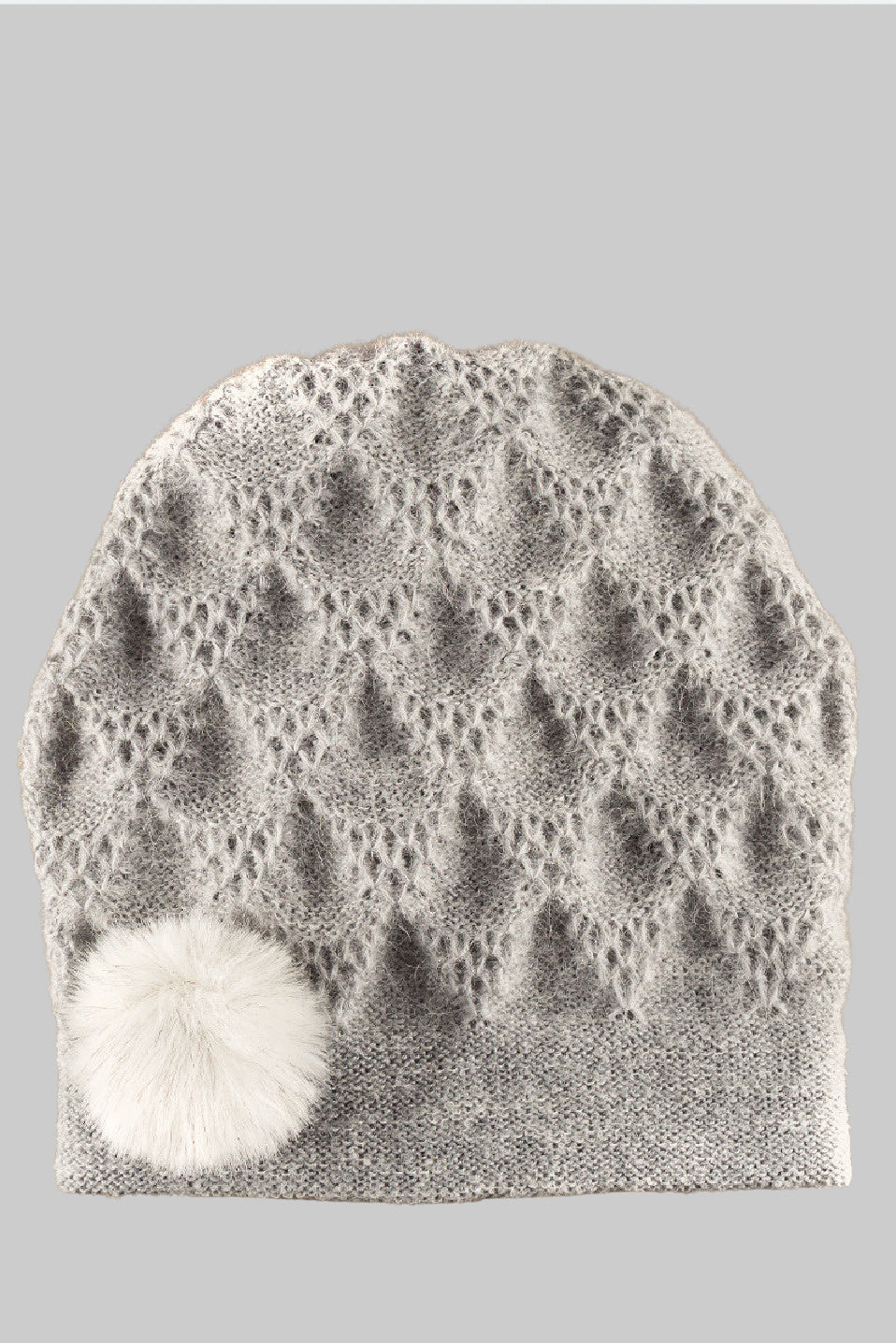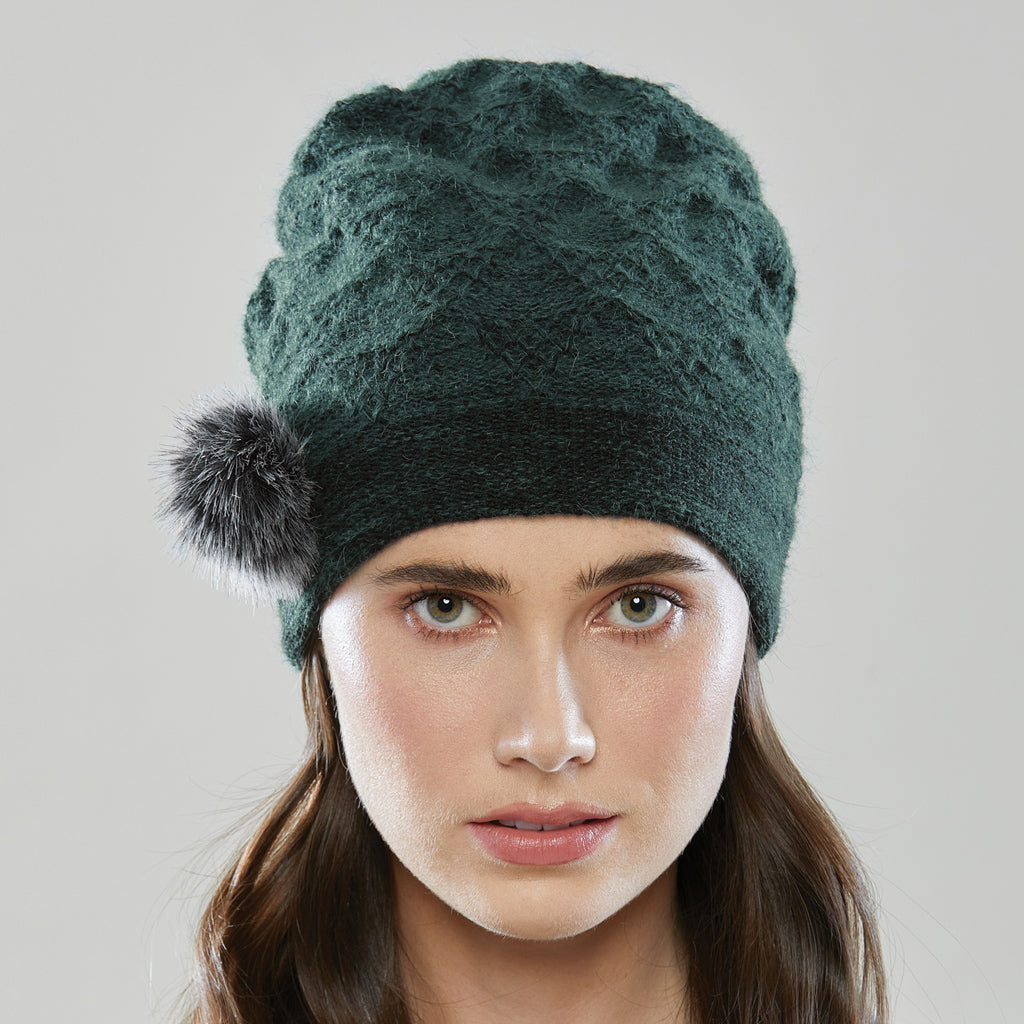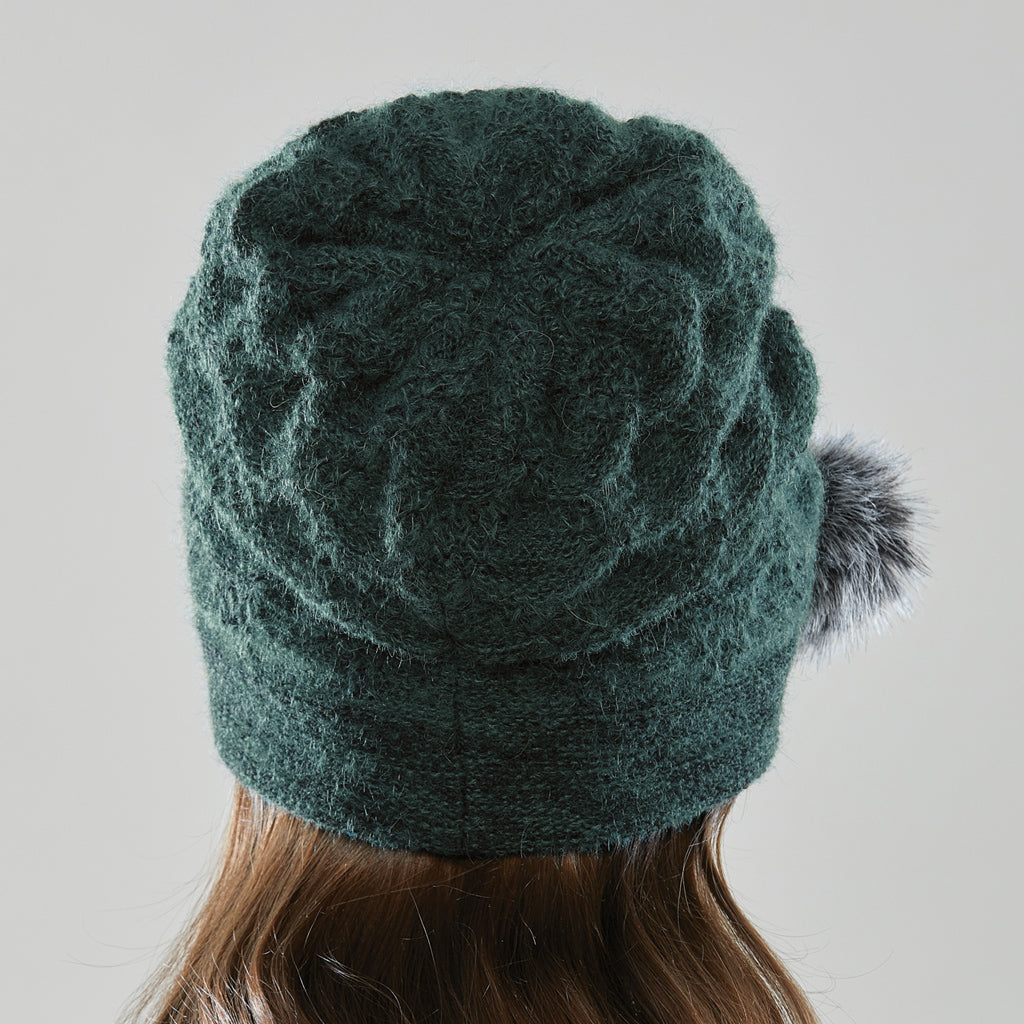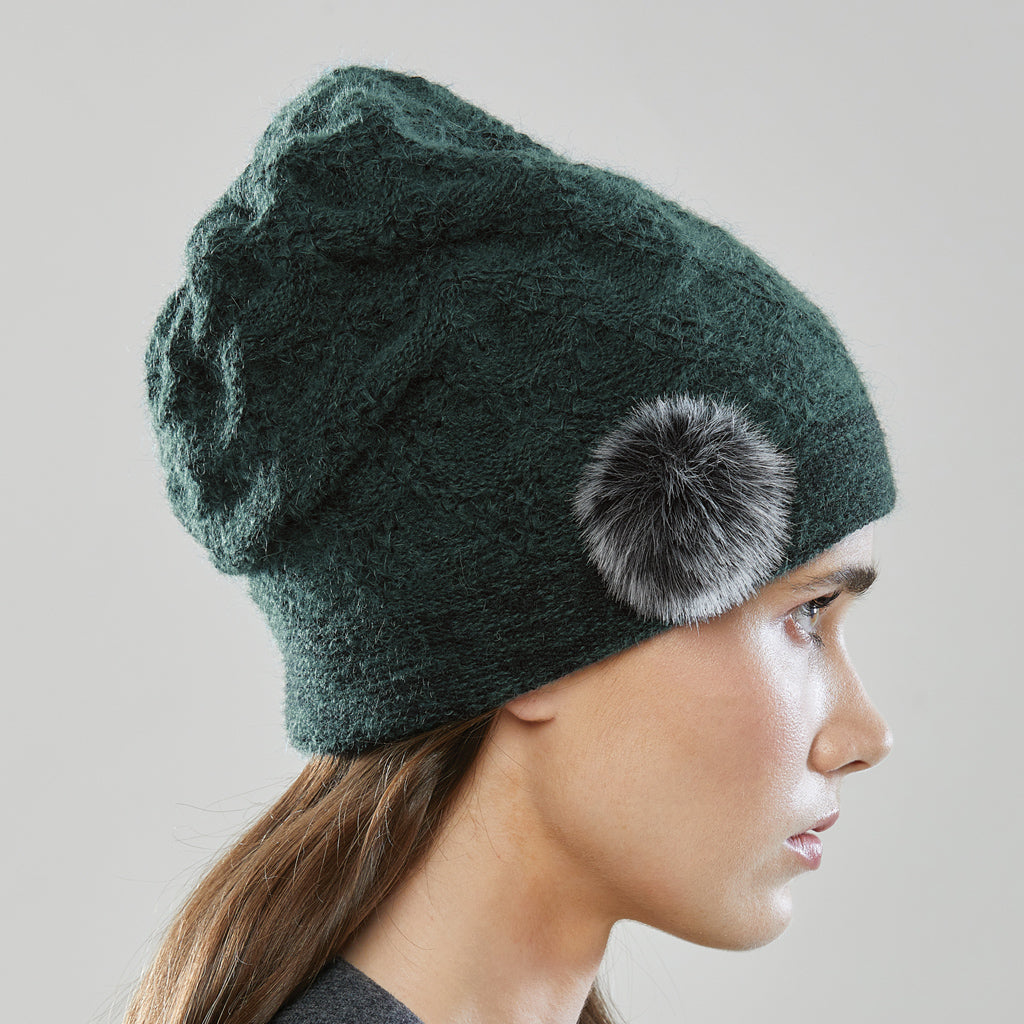 Olena Zylak Alexis Pom Hat
Regular price
Sale price
$90.00 CAD
To pom or not to pom? That is the question. Or, is it even a question at all? Yes, of course... pom!
Especially when it's made of unbelievably soft (and utterly convincing) faux fur. Each pom is colour coordinated with each of the four hat colour choices. And — like all of Olena's toques — the Alexsis is handmade with love right here in Canada. Fully lined with 100% merino wool.
Heads up! The band on this hat is super soft against your forehead, as it is made with 85% merino for all hat colours except Black Spruce (where the band is 75% merino). 
Exterior: 50% merino wool / 18% kid mohair / 17% baby alpaca / 15% nylon
Band (all colours except Black Spruce): 85% merino wool / 10% nylon / 5% alpaca
Band (Black Spruce only): 75% merino wool / 12% nylon / 7% kid mohair / 6% alpaca
Lining: 100% merino wool
Accented with a faux fur pom pom
Single pleat in back
Fully lined
Hand wash cold and lay flat to dry
Style no. 1203
 Made in Canada



One size fits most (head circumference 21.5"–23.5")
**Pine photos are for style only, this hat is Cloud Grey