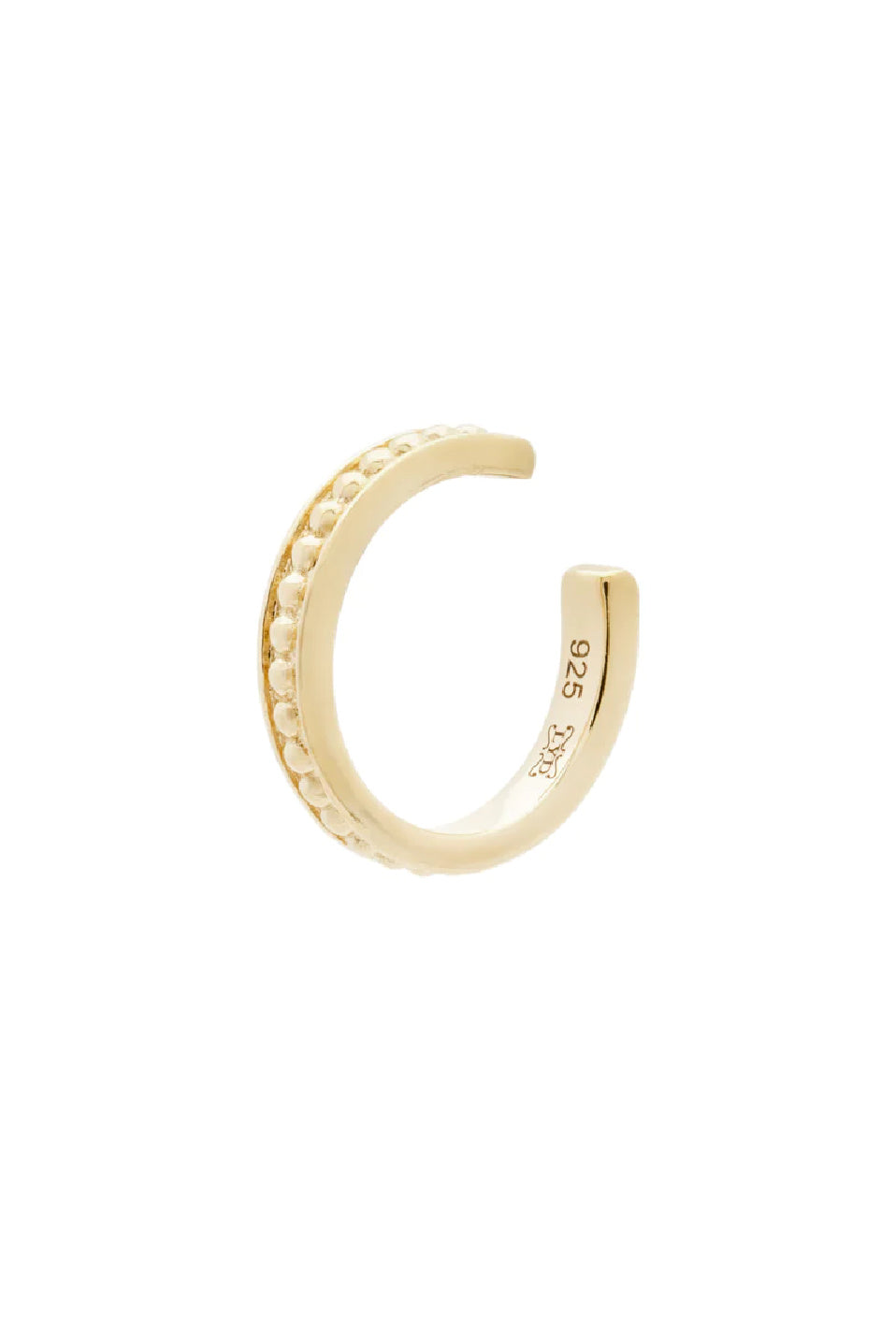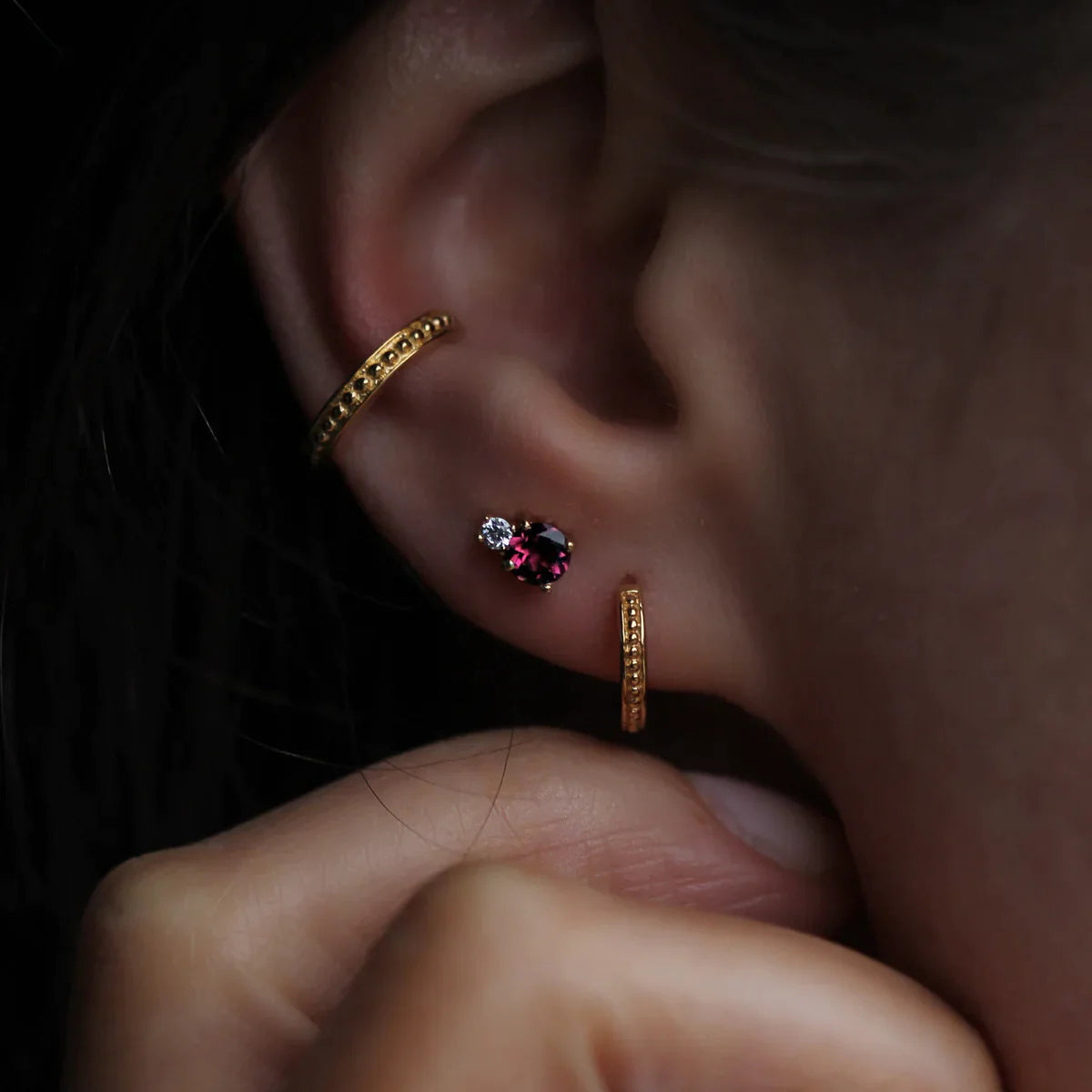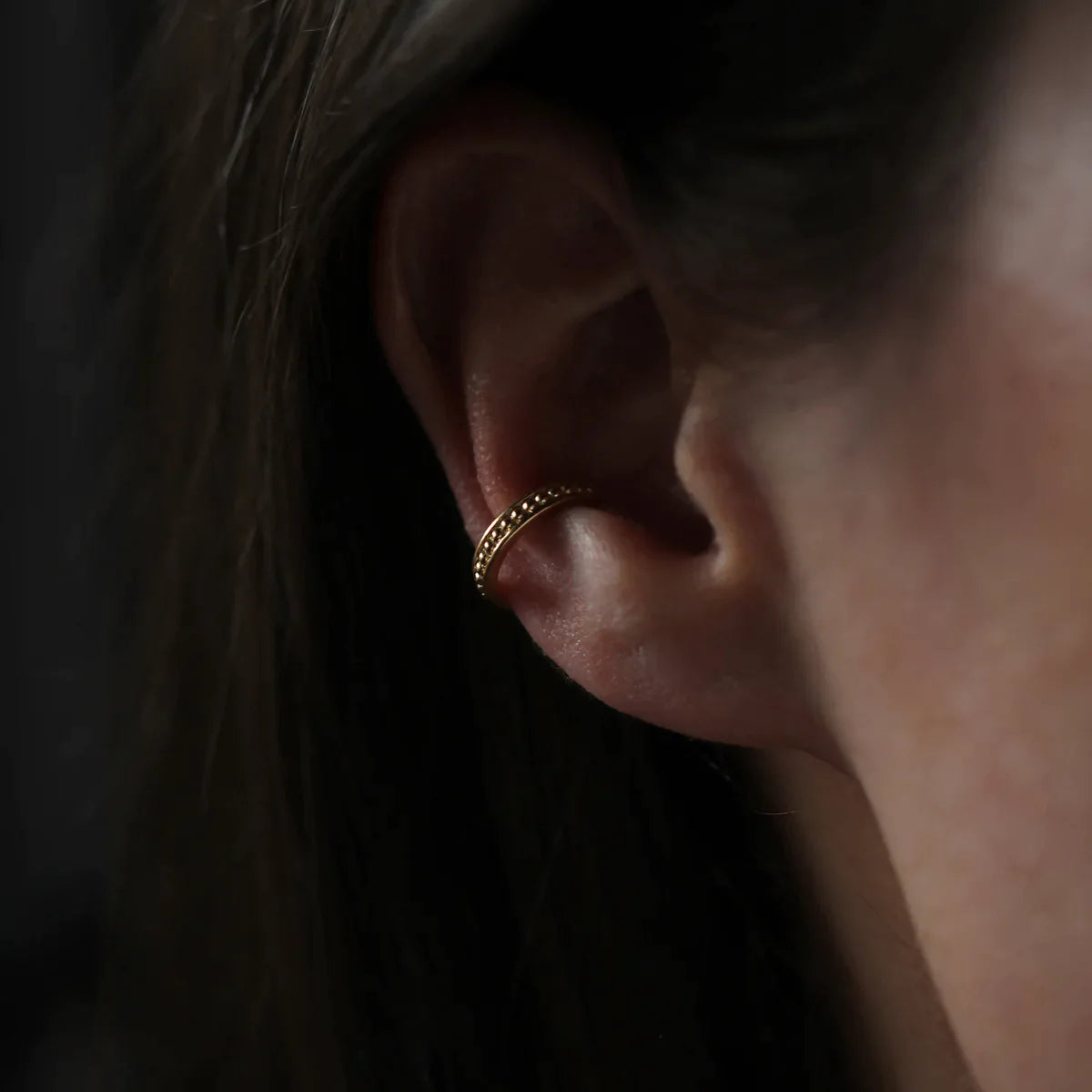 Leah Yard Beaded Ear Cuff
Regular price
Sale price
$38.00 CAD
 Go ahead and layer without the commitment! No piercing required for this cuff. Made with 14 karat gold plated over a solid sterling silver base.
10mm inside diameter. This cuff is slightly adjustable. It can be firmly squeezed tighter onto the ear. 
Please note: this is for a single Cuff only. It has been shown paired for styling inspiration.